Vmail
At any time, sailors at sea and troops on foreign shores write letters home and look forward to receiving mail. Mail is known to be the best morale booster in the military. During WW2 most of our young men were in uniform and the majority were on foreign shores or at sea.

Tons and tons of mail were generated daily. This mail took up precious space on ships needed to bring war material and troops to the battle areas. This was a special problem for naval ships. When a ship is at sea for weeks, it's not hard to visualize the sacks of mail being unloaded when that ship reaches port. Also, at that port, there will be ready to load aboard, many letters from home.
Our government in desperation developed a microfilm system called V Mail. There was too little space for writing so it was hard to get the military to switch to V Mail. When they did switch, only a slight reduction was noticed in mail problems. Incidentally, instead of a stamp on all mail, our servicemen were able to write the word "free" in the upper right hand corner of the envelope.

Had the electronics of today been available during WW2, no mail problem would have existed. Computers with e-mail could have been the way to go.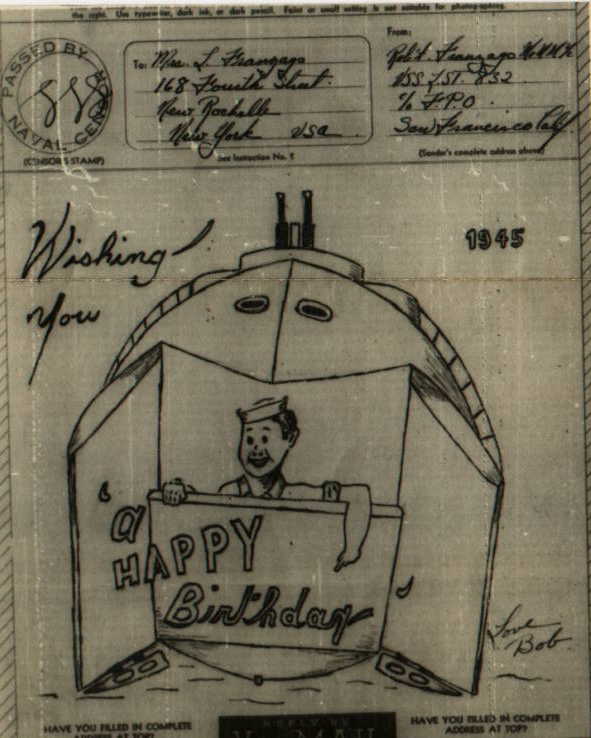 ---
[Sign My Guestbook] [View My Guestbook] [About This Website]